Description
The AX-400A Scattermaster™ Lead Table Shielding is the best in the industry by offering maximum versatility and protection.
The Lead Table Shielding is full 48" long double-sided, table skirting not only protects, but allows enough length to do all procedures.
Each panel has sturdy 2" loop across the top that attaches to its own table cover that is placed under the table pad.
All panels are sewn not heat sealed to ensure longevity.
Our Scattermaster™ has 18 overlapping leaded panels (24"L x 6."W), 9 on each side of the table.
Single sided table protection is also available
The nylon fabric is mildew resistant, and easy to clean!
Made in USA
Don't forget your Anesthesia Panel for further protection!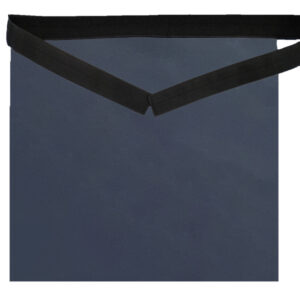 Find our product on Amazon