Description
USAXRAY Table to Floor Shield Curtain Replacement.
Easy to clean and mildew resistant.
Sewn seams, not heat sealed.
Easy cleaning, Fluid resistant fabric.
Comes in original length.
.5mm Pb Equivalency
Made in USA
Have a Mavig Table to Floor Shield but just want the panels replaced? Try our Mavig Table-Floor Shield Replacement Panels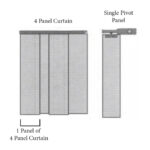 Find our product on Amazon!