Description
Do you have a Mavig® Table to Floor Shield and the shields are coming apart from use? Do you just need the lead panels replaced but don't need the whole hardware replaced? Mavig® may not provide a cost effective option but we do!
Upper Shield Replacement Panels for the Mavig Table to Floor Shield
Easy to clean and mildew resistant.
Sewn seams, not heat sealed.
Easy cleaning, Fluid resistant fabric.
Comes in original 34" length or 31" length.
Color: Coal
.5mm Pb Equivalency
Made in USA
Need the Panels replaced to? Check out out Mavig® Table to Floor Shield Replacement Panels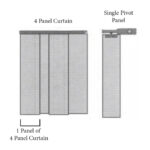 Find our product on Amazon!